RX LOCAL APP
EMPLOYEE EDUCATION
We have a great new pharmacy app for our patients to use! Please review the employee education below, so you can talk with your patients about the app.
Submit the form at the bottom of this page to acknowledge you have completed the education on the RX LOCAL app.

Every employee must complete this education.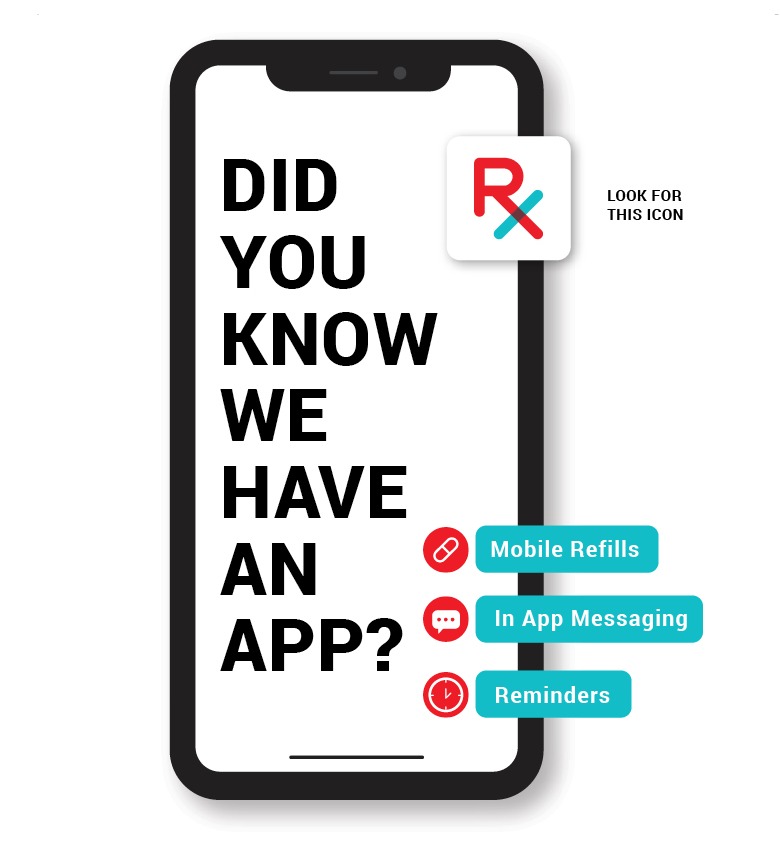 ---
ABOUT OUR NEW RX LOCAL APP
Our new app (referred to as RX Local) is a product of Pioneer RX, our new pharmacy management software.
To better serve our patients, effective December 15, 2021, the RX Local app will be the only app available for Chancy Drugs patients.

We have many patients using the Chancy Drugs app that is administered through Digital Pharmacist (the app in the app store with the Chancy Drugs logo). Effective December 15th, the Digital Pharmacist

app will no longer work.

All patients need to start using the RX Local app prior to December 15th.
---
WHY RX LOCAL IS IMPORTANT
The RX Local app provides a convenient way for patients to request refills, message staff directly at their pharmacy location, and set up medication reminders from their phone!
When patients use the app for refills and communication with our staff, it can help drastically cut down on phone calls in your store, which helps create more efficient workflow.
---
HOW TO GET THE APP
Patients can download the RX LOCAL app in the Apple App Store or Google Play Store.
We also have a scannable QR code that links to the app download. Open the camera app on your phone, and act as though you're taking a picture of the barcode. You will then be prompted to download the app on your phone.
The QR code will be on all the promotional materials you give to patients.
For more information on downloading the app, click here.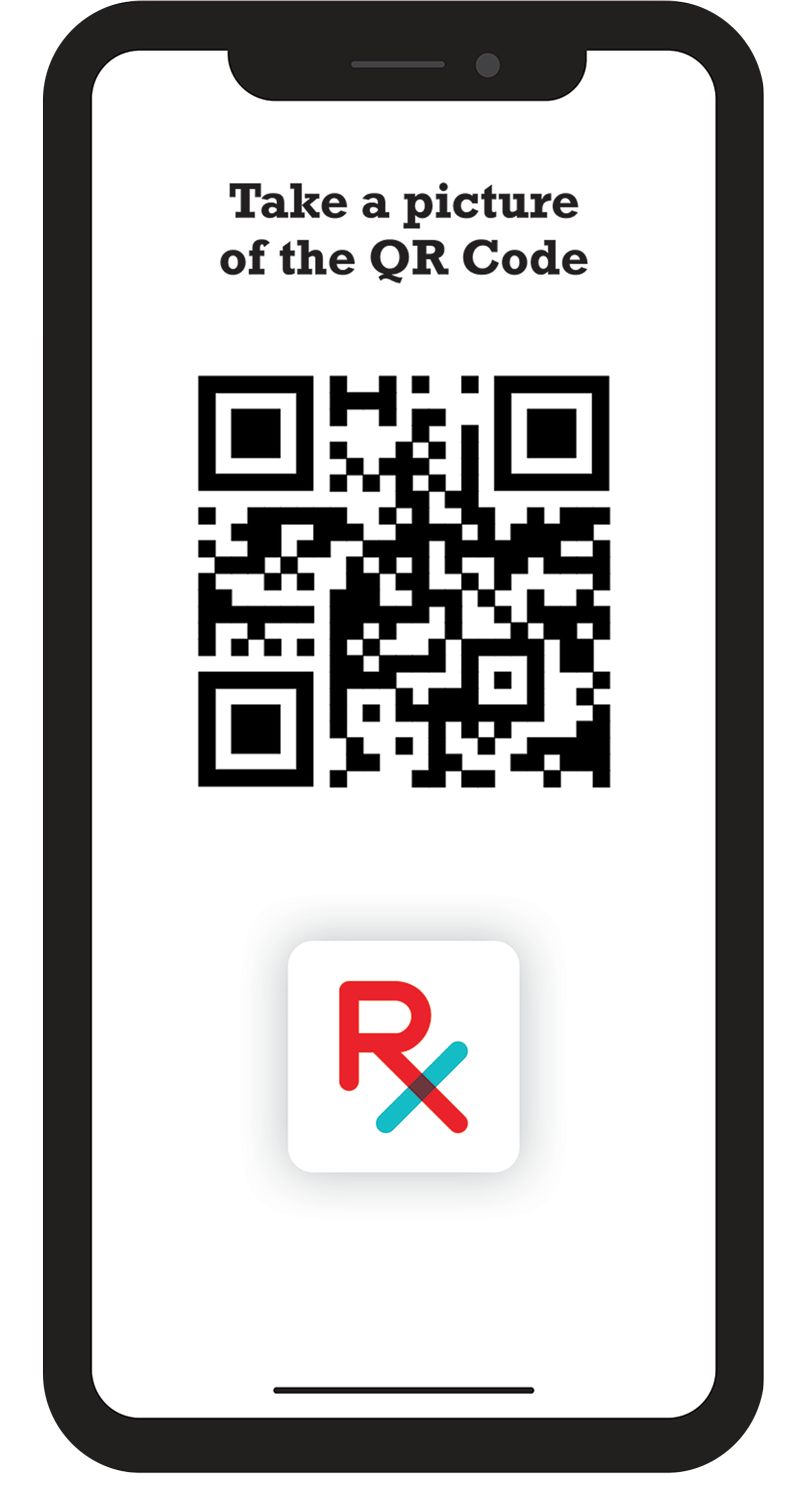 ---
HOW WE TELL OUR PATIENTS
Signage in stores.
Brochures to give patients when talking to them about the app (this is great for drive-thru patients).
Messages on on-hold phone system.
Prescribed Wellness text messages to patients.
Social media posts
Talking to our patients in the store! When patients walk in or call to request a refill, ask them if they know we have an app where they can request refills from their phone. Then walk them through how to get the app.
QR Codes are now printing on every patient receipt. See below for an example of what the patient will see when their mobile phone scans the QR code prompting them to download the app. A yellow outline should appear around the QR code. Simply click the link that appears at the top of your mobile screen to download the app.
Please note there is an additional QR code printing on our receipts. The other code will link patients to education about their medications. In order to download the app, they need to make sure the QR code for the app is the code that is scanned.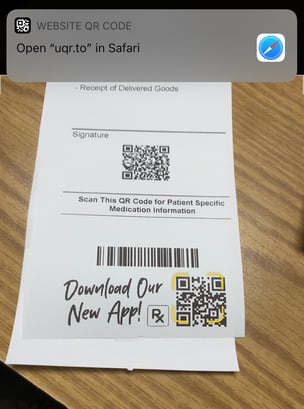 ---
RX LOCAL FAQs
WHAT YOU NEED TO KNOW
Q: Why do we need a new app?


A: The RX LOCAL app is a product of Pioneer RX, which is our new pharmacy management software. The RX Local app was designed to work well with Pioneer RX, and it offers more options for our patients than our previous app.
Q: Can patients still use the old app, even though we have RX Local?
A: No. Effective December 15, the Digital Pharmacist app will be removed from the app store and will no longer work for patients that have the app installed on their phone.
Q: Since patients can message the store through RX Local, who is responsible for replying to messages that we receive in the stores?
A: The dispense tech in each store is responsible for replying to messages received through RX Local. Messages should be replied to immediately when

received.

Q: Some patients don't use our app, but they request refills through our website. Is that still an option?


A: Yes, patients can still request a refill at www.chancydrugs.com at anytime, even if they don't have the app on their phone. However, patients will need to create a new account the first time they log in after November 16.

Q: Why do I have to create a new account, even though I've requested refills before at www.chancydrugs.com?


A: Beginning November 16th, the first time a patient uses the new RX Local patient portal at www.chancydrugs.com, they will be required to create a new account. This is because it will be the patient's first time using the new RX Local patient portal.
Q: Are there instructions posted anywhere on how to use the app?
A: Yes, click here to find find step-by-step instructions on how to download the app, create an account for the portal and app, set up medication reminders and request a refill online or using the app.
Confirmation of Employee Education